Gentry's Awards
First place, short fiction award in the national First Coast Writers' Festival Contest for his story "Catch"
Grant, National Endowment for the Humanities
Prize Winning Essay, University of California (Irvine) Quest for Peace Writing Contest
Gold Star Award from the District Board of Trustees of Florida Community College at Jacksonville for A College Tells Its Story.
This college, one of the largest community colleges in the nation, is now called Florida State College at Jacksonville.
Prize Winning Satire, International Elvisology Short Fiction Contest
Nominated for a Pushcart Award for his short story "Grace," published in Kalliope, a Journal of Women's Literature and Art
Gentry's Books
A College Tells Its Story, the first oral history of a U.S. educational institution and its people in book form.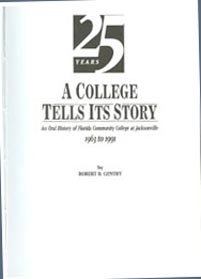 Tips for Collecting Stories: A Guide to Developing an Oral History. Find here techniques and insights to enable you to create an oral history of your family, business, school, reunion group, athletic team, club, place of worship, city government, etc. Now available at www.canopicjar.com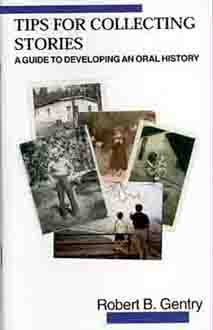 The Rise of Hump House, a satirical novel, Creativity Press. Now available through this web site. contact@writecorner.com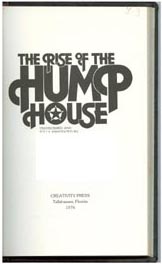 Insights Into Love and Freedom. Contains stories, articles, poems, visual art, music, and documents on love and freedom. Provides insight into romantic love, parental love, patriotism, and love/freedom as one spiritual ideal. Examines major obstacles to love and freedom. The Sixth Edition of this text is now available. Contact: Copley Publishing Co., 138 Great Road, Acton, MA 01720. Publication of the book's new cover here is forthcoming.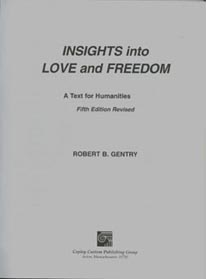 Twentieth Century Western Culture: An Introduction. Selected literature, art, and historical overviews. Focuses on some of the major figures and ideas that shaped the West and greatly influenced the world. Contact: Copley Publishing Co., 138 Great Road, Acton, MA 01720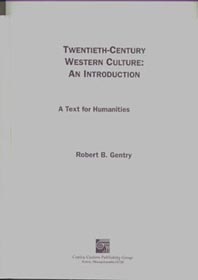 UPDATE: The history work described below can now be accessed online through the University of Florida's Oral History Collection. Google A College Tells Its Story.
Gentry is an award-winning short story writer, an essayist, a memoirist, a book reviewer, and a textbook author. These skills proved invaluable in his development of an extensive oral history of his college, written in the style of Studs Terkel. For the project, Gentry interviewed 145 people, including alumni, faculty, students, board members, support staff, and others who told him their stories. The groundbreaking book, A College Tells Its Story: An Oral History of Florida Community College at Jacksonville received high praise:
"It is a story that contributes insights into the history of education in the last half of this century and demonstrates how oral history can give shape and meaning to contemporary experience..A College Tells Its Story is history told from the inside that nevertheless draws the outsider into the feelings, motives, loyalties, and viewpoints of the narrators...[I]t describes the progress of a major oral history project from conceptualization to publication and therefore has significance for others seeking to capture and communicate the personal side of contemporary history."-Lois E. Myers, The Oral History Review, Vol. 20, No. 1
"It is a delightful book in all respects. Informative. Entertaining. Funny. In fact, for all of these reasons, while it may appeal to those connected with the college, it can also be enjoyed by the reading public in general."-William Leyden, The Florida Times-Union
"This book, apparently a first in utilizing oral histories as the means of gathering material for writing the history of a college, is a marvel of transcription and editing."-George Hallam, Florida Historical Quarterly, Vol. LXXI, Number 1
"This book is a first in many ways. To my knowledge, it is the only oral history of an educational institution in book form. It is an important history of one of Florida's major community colleges....All those interested in the history of Florida and Southern education, but particularly in the history of Jacksonville, will find this book very valuable. It is also a good read."-Samuel Proctor, Director, Oral History Program, University of Florida
People looking to do a memoir or an oral history project, using stories and memoirs, will find valuable information in Gentry's Tips for Collecting Stories: a Guide to Developing an Oral History.